Shazam Brella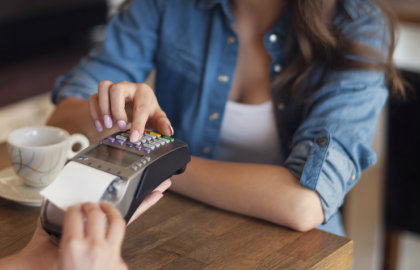 If you have a debit card with Westside State Bank, add an extra layer of security with SHAZAM BRELLA. SHAZAM BRELLA is an add-on service, attached to your debit card to help protect you against fraud.
Like an early-warning system, SHAZAM BRELLA will immediately alert you of any potentially fraudulent activity. That way, you're constantly aware without having to log into online banking multiple times a day. SHAZAM BRELLA provides the following features:
Summary

If you make a purchase with your debit card for more than a dollar amount you set, SHAZAM BRELLA lets you know
If a charge to your account comes from a faraway place, such as another country, SHAZAM BRELLA notifies you right away
If anybody tries to buy something online or over the phone using your debit card, SHAZAM BRELLA notifies you right away
When SHAZAM BRELLA notifies you of any suspicious activity, you are to contact Westside State Bank right away so we can put a stop to the fraud and make sure you don't lose any of your hard-earned money.

View our User Guide for more information.