Kasasa Loans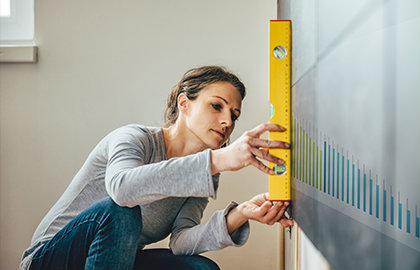 Apply for a loan that breaks the rules. Our Kasasa Loan lets you pay ahead on your loan and access those extra funds.
Paying ahead on your loans to pay less interest is smart. Still having access to those extra-paid funds is groundbreaking. And that's what Kasasa Loans™ are all about!
You can make extra payments on your Kasasa Loan and access that overpayment if you need it, at any time. It's all backed by a mobile-friendly dashboard that lets you know exactly where you stand.
Summary

Pay ahead to pay off your loan faster and reduce interest costs
Additional funds (your "take-back fund") are always available to withdraw at a click of a button, with no penalties or fees
Your rate remains the same and your payoff schedule adjusts automatically
Maintain anytime control of your loan with a mobile-friendly personal dashboard
The simple interface shows you a real-time view of where you stand at any given point
Easily visualize the impact of changes you're considering before you make them
Track, make extra loan payments, or withdraw the extra funds with a click of a button
Competitive, fixed rates for a wide range of needs:
Auto purchase and refinance
Home improvements
Vehicle repairs or updates
Family vacation
Education expenses
Personal projects or startups
Major life events
Debt consolidation
Medical expenses
And more!

How It Works

Pay ahead. Get it back. Finally, a loan that's built for real life.

You can choose to pay the minimum monthly payment and stay right on track.
Or, if you have extra funds, you can put them toward your balance to pay it off sooner and save on interest.
If something comes up, you can easily withdraw any extra you've paid with the click of a button.
The funds are transferred into your chosen account, and your payoff schedule adjusts automatically.

Fixed Rates
Enjoy a competitive rate for the lifetime of your loan. Your rate always stays the same — no matter what.

Save Money
Make extra payments to pay off your loan faster and avoid additional interest. No fees or pre-payment penalties.

Take-Backs
Withdraw extra payments anytime. Your payoff schedule automatically adjusts, never beyond your original loan terms.

Digital Dashboard
See where you stand 24/7 with a mobile-friendly interface and visualize changes before you make them!