Operating Line of Credit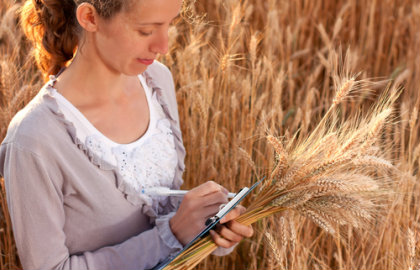 Just as soon as you've addressed one thing, something else comes up. This is the reality of pretty much every business or agribusiness, ever. Fortunately, your friends at Westside State Bank have you covered.
An Operating Line of Credit makes it easy to access funds for any number of expenses, right as you need them. Once established, funds can be withdrawn at any time without the need to apply for each installment. Have an answer for the knowns — and the unknowns — by opening a flexible Operating Line of Credit today.
Summary

Competitive rates for a wide range of recurring or seasonal commercial or agribusiness needs:
Seasonal fluctuations
Inventory
Trade discounts
Working capital
Structural improvements
And more
Provides greater financial flexibility
Accommodating repayment terms
Revolving credit line; as principal is repaid, more becomes available for use
Apply initially, then reuse as needed when expenses arise
Easily access funds via internal transfers through online banking, in-person advances, or over-the-phone advances
Only pay interest on the part that's used
Local decision-making and processing through one point of contact
Lending professionals with a working knowledge of the local real estate market and agricultural standards
Professional, helpful service from a lender you know and trust