Agriculture Loans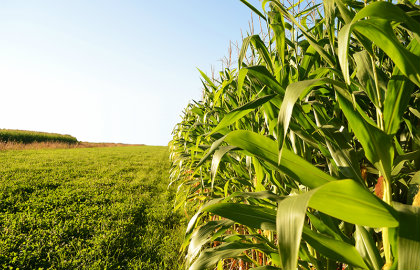 A successful farm is a reflection of multiple factors. An Agriculture Loan from Westside State Bank will help you stay on top of all of them. Whether you could use funds for working capital, livestock, farm machinery, or nearly anything in between, our friendly, experienced lenders will help customize a solution that caters uniquely to you.
And unlike some far-off lender, we know a thing or two about our customers, our community, and our farmland. Speak to a local expert today.
Summary

Competitive rates for a wide range of agribusiness-related needs:
Working capital
Livestock
Inventory
Farm machinery
Real estate
And more
Farmer Mac loan options available
Accommodating repayment terms
Local decision-making and processing through one point of contact
Lending professionals with a working knowledge of the local real estate market and agricultural standards
Professional, helpful service from a lender you know and trust

Farmer Mac Loans

Farmer Mac I provides financing for conventional agriculture loans. Farmer Mac II is also available for farming operations that qualify for the Farm Service Agency Guaranteed Loan Program. These loans allow your operation to finance farmland for 5 to 15 years with amortizations of 15 or 25 years. Fixed and adjustable rates are available. For our more mature farming operations, "choice" pricing may be available.

Farmer Mac I Loans

Flexible options on rate and term
Quick preliminary approval from Farmer Mac
Assistance with application process and continued servicing by your local Ag Lender

Farmer Mac II Loans

Competitively low financing for the following loans:
Farm Service Agency (Farm Ownership and Term Operating)
Rural Development Community Facilities
Rural Development Business and Industry
Government backing produces long-term fixed rate options
Availability of funds in good times and in bad

To learn more about Farmer Mac loans, visit the Farmer Mac website.